PRE-REGISTRATION NOW OPEN!
---
---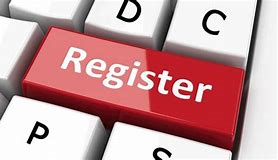 ---
Dear valued members,
Before you register below please read the following:
On behalf of the PCBL and our executive board I am taking this moment to update you all regarding COVID-19 and how this continues to affect our programs. We will be returning in some form or fashion this fall!
First and foremost, the health and safety of our members remains our number one concern. We will continue to follow the directions of Alberta Health Services, The World Health Organization, and our Provincial and Federal Government.
Our governing body, Alberta Basketball has recently released their return to play guidelines. It is a fantastic document with best practices guidelines. That being said it must be noted that these guidelines and phases do NOT supersede the stages and regulations put forth by Alberta Health Services. The ABA Return to Play package is intended to be used in conjunction with AHS and government regulations.
PCBL will continue to monitor this evolving situation and the current / impending impact it may have on our upcoming fall season. We are currently exploring various contingency plans that will allow for modified game play. What that looks like is still too early to say. There are many variables that will determine the landscape of what is possible. We are hoping to run some outdoor skills and 3 on 3 training in late August, and into the fall as weather permits. These programs will adhere to all AHS and ABA guidelines. Hopefully we as a Province will have moved on to phase 3 by mid October.
The City of Spruce Grove and other local municipalities have confirmed that access to the schools will be delayed. How long has yet to be determined. The City Of Spruce Grove Gym User Committee is currently allocating gym time as per usual, but ultimately the schools and school boards will have final say on when we get access.
It has been brought to our attention that other basketball clubs have chosen to currently offer programs under their own interpretation of AHS and Alberta Basketball's return to play guidelines. They have done so by procuring gym time through private schools and facilities the City has no control over.
We have received legal counsel advising an organization of our size should refrain against similar league play activity at this time. The indoor cohorts are very tough to monitor and trace, and are currently being misinterpreted, thus creating a false sense of safety. If your child belongs to one sports cohort, defined as an interactive sports activity where social distancing has been removed during play, shared ball, physical contact etc.. they would essentially be required to NOT engage in any other activity with another party where social distancing has been removed in order to continue to attend that sport cohort. This would include not being able to attend part time jobs, sleepovers or play dates with persons outside of that specific sport cohort to ensure the safety of all. There is currently zero liability insurance policies for infectious disease such as COVID 19. An organization of our size can not move forward at this time.
Therefore in order for PCBL to continue with our various contingency plans, we have opened this zero dollar pre-registration. This pre registration secures your child's spot in our program. Below we have listed our regular seasonal fees. These fees will be adjusted to reflect the programs we are able to offer, and or any additional cost's that may be associated with being COVID 19 compliant.
Once there is a cost assigned to your registration package, those fees will need to be paid within 14 days. If full payment is not made within that time your pre registration will be cancelled. ***If you are experiencing financial difficulties during this pandemic please contact our treasurer to make payment arrangements***
With the current status of the school boards we anticipate a delayed start to the season. Tryouts for Pride and Pride Elite teams have tentatively been booked at the Saville Centre for August 29th & 30th. Community House League Evaluations will take place closer to the start of the season.
Each pre- registrant will only be charged a $17.00 Alberta Basketball Membership Fee by ABA at the time of this pre-registration. That $17.00 will be refundable by ABA if we are not able to offer any programming.
PCBL will continue to evaluate the tangibility of our programs and whether or not we will have to officially cancel some of them, versus postponing. We are choosing not to make any premature cancelations as we will most likely be under completely different circumstances and guidelines come late August. It is at that time PCBL will provide you with any supplementary documentation you may require.
Once again we thank you for your continued patience and support as we navigate through these unchartered circumstances. The health and safety of our members will always come first. Please do your part to stay safe and healthy through this COVID-19 Pandemic.
Sincerely,
Jason Ouellette
Vice President / Program Director
Parkland Community Basketball League
Public Health Agency of Canada
https://www.canada.ca/en/public-health/services/diseases/2019-novel-coronavirus-infection.html
Alberta Health Services
https://www.albertahealthservices.ca/topics/Page16944.aspx
https://www.alberta.ca/coronavirus-info-for-albertans.aspx
World Health Organization (WHO) International Travel & Health Updates
Further updates by the Sport Medicine Advisory Committee are available every 48 hours. See the document 'Advisory on COVID-19' for more info.
PROGRAM DETAILS BELOW ARE LISTED AS PER A NORMAL SEASON AND CIRCUMSTANCES. PROGRAM DETAILS WILL VARY AND BE POSTED PRIOR TO THE START OF THE SEASON:
PARKLAND COMMUNITY LEAGUE/PARKLAND PRIDE - ELITE
***PLEASE READ THIS IN ITS ENTIRETY***
Online registration is available for those who pay by credit card, e-transfer, or have received approval for kidsport funding. All registrations are subject to a $50 non-refundable fee.
**PLEASE NOTE:
Kidsport takes 2-3 days - approval must be received with confirmation prior to registration. To apply for kidsport funding, use this link: http://kidsportcanada.ca/alberta/parkland/apply-for-assistance/
If you choose the e-transfer option and do not complete a transfer or contact our treasurer via e-mail to make payment arrangements within 5 (five) working days, your registration will be deleted. (treasurer@parklandbasketball.ca)
In-person payment can be made by cash or cheque. Kidsport applications and family plans are also available at in person registrations.
If you are registering three (3) or more children from your immediate family you qualify for large family discount, to register on-line please contact the registrar at administration@parklandbasketball.ca
*NEW* BEFORE YOU REGISTER PLEASE READ THE FOLLOWING
PRACTICE REQUESTS - We will not know specific gym times; athletes should be prepared to practice between 6:00pm and 10:00pm Monday to Friday. We will do our best to accommodate all players, however priority is given to our coaches schedules. We typically schedule younger groups during the earlier time slots and the older players utilize the later slots.
FRIEND & CARPOOLING REQUESTS - Due to the overwhelming increase in participant numbers we are finding it more and more difficult to fulfill these requests. Our wait lists are growing each year, over 100+ last season. Our primary focus is on long term player development, therefore our house league athletes will be divided into teams of equal parity, as best we can. This is done through an extensive player evaluation process that is essential in providing equal opportunity for ball touches. All of our programs are designed with equal opportunity to develop in mind. Any friend or carpooling request that creates an imbalance will be denied.
Programs and Fees are as follows:
All Parkland Basketball Programs are Sanctioned By Alberta Basketball and as such all registered members are subject to a $17.00 Alberta Basketball Membership fee.
Parkland Community Basketball House League all takes place in Parkland County *Now Gender Specific League Play*
Parkland Jr. "Jr. NBA" co-ed 2011-14 @ $110.00 / Jr. NBA will begin in September and will run for 10 sessions / Sundays
U9 House League 2012-13 / Formerly Mites @ $250.00
U11 House League 2010-11 / Formerly Mini's @ $250.00
U13 House League 2008-09 / Formerly Bantam @ $250.00
U15 House League 2006-07 / Formerly Midget @ $250.00
U18 House League 2003-05 / Formerly Juvenile @ $170.00 (if born 2002 / must be registered or taking high school courses in the fall)
**All Community programs will consist of minimum one weekday group training session and weekend league games played in Spruce Grove.
Please note for U9 / Formerly Mites: If registration numbers can support gender specific teams, and there is a demand for it we will try to run boys and girls teams.
That being said PCBL believes in gender equality and freedom of choice. Your child has the option to play with which ever Community League gender specific team they so choose.
For more information or general questions regarding this change and policy please feel free to email us:
Parkland Pride - ELITE EYBA / Practices are in Parkland County & Games will be in Edmonton & Surrounding Area /Fees are as follows:
U11 Pride 2010-11 / Formerly Mini's @ $350.00
NOTE THIS DIVISION IS SUBJECT TO REGISTRATION NUMBERS AND SKILL LEVEL OF THE GROUP AS A WHOLE. If we are unable to field an EYBA competitive team, all registered players will automatically be placed in our U11 house league and refunded the difference in program cost's.
U13 Pride 2008-09 / Formerly Bantam @ $380.00
U15 Pride 2006-07 / Formerly Midget @ $380.00
U18 Pride 2003-05 / Formerly Juvenile @ $250.00
( if born 2002 / must be registered or taking high school courses in the fall)
Parkland Pride and Elite Teams are formed on an evaluation / tryout basis. Any Player not selected will automatically placed on a house league team and refunded the difference in program cost. By registering for a Parkland Basketball Program you are committing to train, play and participate in the game we love. Full refunds will not be available once teams are made, barring extraneous circumstances.
Read the important information article on this webpage to get details on start dates, evaluations and tryout dates.