Spring Rosters - UPDATED U13 BOYS
---
---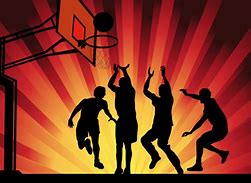 ---
We had such an amazing turnout for tryouts this spring! We had some very tough decisions to make, it wasn't easy, everybody gave it their all.
Before you review the Rosters and call back lists here a few things you need to know.
Selection Details. If your child was not selected for a U11 team they will be automatically moved to our U9/11 skill development program and you will be refunded the difference. If your child was not selected for the U13, or U15 age category we are working to provide a skill development program/camp. Details to be released March 20th. You will be refunded the difference in program cost if you so choose to participate in one of these skills opportunities. If you wish to receive a full refund less administration cost's and forgoes any skills program opportunity please email our registrar at administration@parklandbasketball.ca and request full withdrawal from spring basketball. If your child was selected for a Parkland Elite Roster you will receive an email on or before March 13th requesting you to login to your ramp account and pay the additional $250.00 fee associated with that selection. Roster spots are not secure until fee's are paid or payment arrangements have been made with our treasurer at treasurer@parklandbasketball.ca
Athletes not selected. We have been in touch with the Stony Plain Rockets, and they still have room for athletes in various age categories. They are another accredited local basketball organization. http://www.stonyplainbasketball.com/home.htm There are also other groups in the Edmonton area. One program in the Edmonton area with similar fee and program structure to ours is TNBA, True North Basketball Academy.
No U13 Girls Spring Team. Due to low numbers and overall ability of this years U13 Girls we will not be having a U13 Girls spring team. A few of the U13 Girls that were identified as advanced were moved up to a U15 mid level team. So please be sure to check the U15 Girls rosters. For those U13 Girls that were not moved to the U15 category we will be looking to hold various skill development sessions, details will be released by March 20th, 2020. We have a very large group of U11/12 athletes who will be moving up to U13 in the fall, we are excited to offer this age category again in the fall.
U13 Boys Second Tryout. Due to the large number of tryout participants we have put together a list of call backs for a second tryout the week of March 9-13. Date, Time, and location TBA. Will be posted by Sunday March 8th.
U15 Boys Coach needed for Team 2. Due to large numbers we are trying to form a second team. We have posted the potential roster for the second team, this team has been registered for EYBA League play and is pending an available qualified coach. We have been in talks with two coaches who are interested in taking the lead, so we are quite confident this team will be a go. In the unlikely event we are unable to assign a coach for this group we will provide a full refund less administration cost's to all possible candidates. So if you or anyone you know may be interested in coaching please have them email our program director at vicepresident@parklandbasketball.ca
Coaches Will Contact You. Programs do not start until after spring break. Some coaches may choose to get the team together before spring break. That is at each coaches discretion.
Practice and Game Nights. Practice and possible game nights will be released no later than March 24th. REMINDER ** Programs do not start until after Spring Break !
We thank everybody who came out and gave it there all!
ROSTERS AND CALL BACKS:
U11 BOYS AND GIRLS SPRING ROSTERS
U15 GIRLS SPRING ROSTERS (Some U13 Girls Mixed )