COVID - 19 "Coronavirus" UPDATE April 9th Program Cancellations and Refund Policies
---
---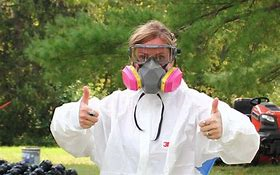 ---
Dear valued members,
On behalf of the PCBL and our executive board I am taking this moment to update you all regarding COVID-19 and how this continues to affect our programs.
I am saddened to report that as of today the Saville Community Sports Centre issued a statement announcing they have cancelled all bookings until July 1st.
What does this mean for Parkland Basketball this Spring?
PCBL has been working hard to evaluate the tangibility of our programs and whether we will have to officially cancel them, versus postpone.
EYBA and Jasper Place League have now both cancelled their spring league season. PCBL & EYBA will be looking to host summer camps / skills sessions and possible tournaments once we as a nation have been cleared to do so. Clubs tournaments are much the same, some have been cancelled and some are still pending. We will be disbanding all current spring teams and skills programs, except for our U15 & U18 Elite teams as they may still qualify for the late spring, early summer tournaments outlined in their original registration. We will be providing full refunds for the disbanded teams with the following exceptions:
Credit card registrations will be subject to the credit card transaction fees. As an organization we have incurred charges from the credit card companies and the web server for both the initial registration and refunds. This equates to $25.00 non-refundable per registration. PCBL would like to absorb this cost due to these extreme circumstances, unfortunately as a non-profit organization we are not fiscally equipped to do so for this large number of mandatory cancellations. Traditionally we hold back $50.00 on all cancelled registrations to cover credit card and administrative fees. We are of course waiving all administrative fees associated with this pandemic. We will be reviewing our ability to offer a discount to those who return to register for any of our future programs. We are working with Alberta Basketball to ensure the player memberships carry over to the next available season as well.
In the event we fully disband the U15 & 18 Elite Club teams we would provide a full refund less the credit card fees, and the cost of the Under Armour Gear Packages we ordered before the COVID-19 Pandemic was declared.
PCBL will continue to monitor this evolving situation and the current / impending impact it may have on any upcoming programs. When COVID-19 restrictions are relaxed we will do our best to provide some form of basketball play for our members when it's safe to do so. It will much needed activity when this is all behind us.
Please note: PCBL will not run any teams, or programs until it has been deemed safe to do so.
You can stay up to date by visiting our website: www.parklandbasketball.ca
Once again, we understand how frustrating and confusing this all is. We thank you for your continued patience and support as we navigate through these unchartered circumstances. The health and safety of our members always comes first. Please do your part to stay safe and healthy through this COVID-19 Pandemic.
Sincerely,
Jason Ouellette
Vice President /Program Director
Parkland Community Basketball League
Public Health Agency of Canada
https://www.canada.ca/en/public-health/services/diseases/2019-novel-coronavirus-infection.html
Alberta Health Services
https://www.albertahealthservices.ca/topics/Page16944.aspx
https://www.alberta.ca/coronavirus-info-for-albertans.aspx
World Health Organization (WHO) International Travel & Health Updates
Further updates by the Sport Medicine Advisory Committee are available every 48 hours. See the document 'Advisory on COVID-19' for more info.