PCBL & COVID - 19 "Coronavirus" UPDATE as of March 20th
---
---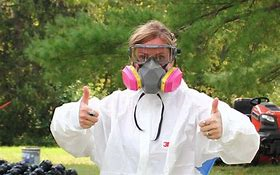 ---
Dear valued members,
On behalf of the PCBL and our executive board I am taking this moment to update you all regarding COVID-19 and how this continues to affect our programs.
First and foremost, the health and safety of our members is our number one concern. We will continue to follow the directions of Alberta Health Services, The World Health Organization, and our Provincial and Federal Government. Our governing body Alberta Basketball is doing the same and has posted the most recent statement on their website, please take a moment to read the following article:
http://abbasketball.ca/article/58964
PCBL will continue to monitor this evolving situation and the current / impending impact it may have on our upcoming programs . All programs including EYBA Spring League , and various Club tournaments are on hold until further notice.
With the current status of all athletic programs worldwide the most common questions we are getting from our members are:
Are Spring League teams Cancelled?
Will our skills training sessions / camps be cancelled
Will we be getting a refund for any team, and or camp player registration?
PCBL has been working hard to evaluate the tangibility of our programs and whether or not we will have to officially cancel them, versus postponing so that we may do our best to answer the aforementioned questions.
Spring League has not yet been cancelled. Jasper Place League has cancelled their season , and the EYBA has determined they must be able to start games no later than the April 24th to be able to run a shortened modified season. A reduction in total games offered would result in each team receiving a pro-rated refund based upon the modified season. The EYBA has also advised In order to schedule this modified season, COVID-19 restrictions would need to be relaxed no later than April 17th. The number of games offered would be dependent on how many teams remain registered by the 17th.
Clubs tournaments are much the same, they are pending. Many of our potential tournaments are not scheduled until May and June. So in the event EYBA cancels league play we would not necessarily disband all teams, we would rather try to get into more tournaments.
That being said we will have a better idea of where we are by April 17th.
Skills camps are subject to the same guidelines mentioned above, including a reduction / refund in fees if we run a reduced number of sessions. All athletes will receive a full refunds if we are unable to run this program.
In the event COVID-19 restrictions look they are going to remain in place well into May we will be providing full refunds and begin planning our fall season. Players will be given the option to remain registered and have their spring fee's paid carried over to their fall season registration.
If COVID-19 restrictions are relaxed between April and May ultimately we will do our best to provide some form of basketball play for our members. It will be some much needed activity when this is all behind us.
You can stay up to date by visiting our website: www.parklandbasketball.ca
Please note: PCBL will not run any teams, or programs until it has been deemed safe to do so.
Once again we understand how frustrating and confusing this all is. We thank you for your continued patience and support as we navigate through these unchartered circumstances. The health and safety of our members always comes first. Please do your part to stay safe and healthy through this COVID-19 Pandemic.
Sincerely,
Jason Ouellette
Vice President /Program Director
Parkland Community Basketball League
Public Health Agency of Canada
https://www.canada.ca/en/public-health/services/diseases/2019-novel-coronavirus-infection.html
Alberta Health Services
https://www.albertahealthservices.ca/topics/Page16944.aspx
https://www.alberta.ca/coronavirus-info-for-albertans.aspx
World Health Organization (WHO) International Travel & Health Updates
Further updates by the Sport Medicine Advisory Committee are available every 48 hours. See the document 'Advisory on COVID-19' for more info.